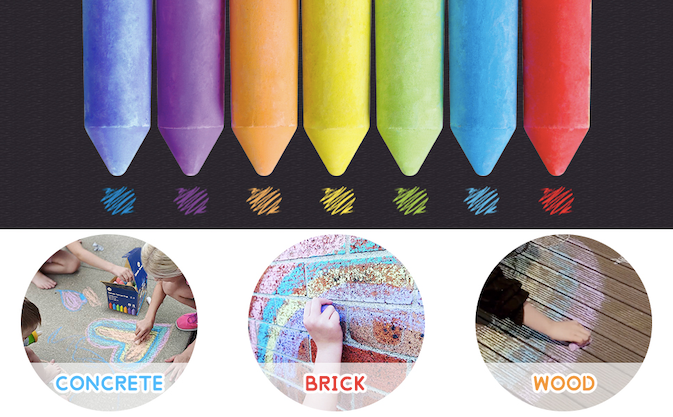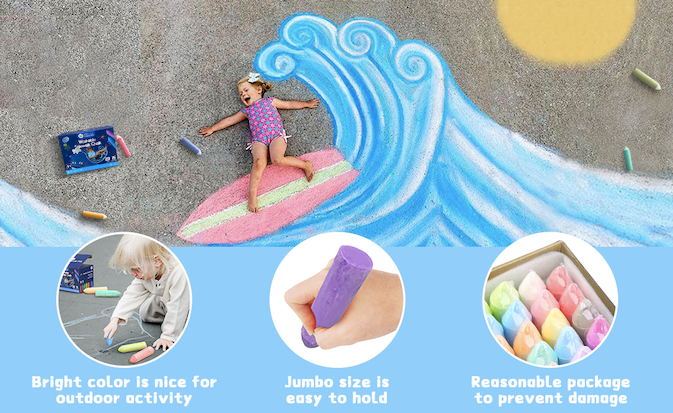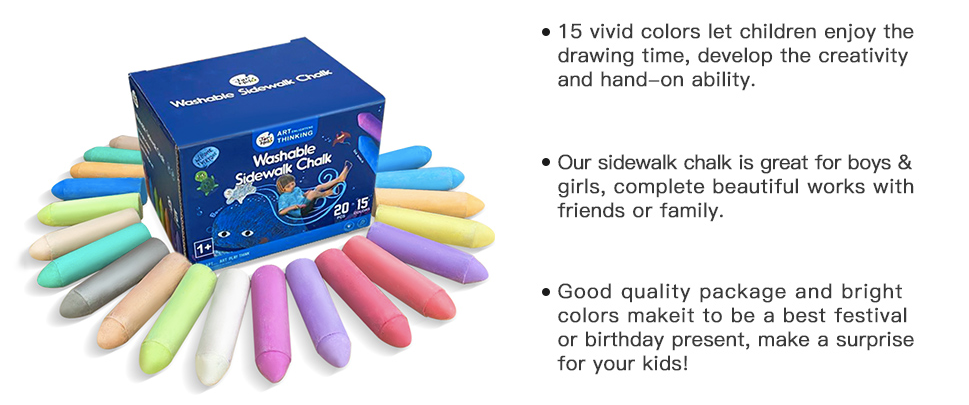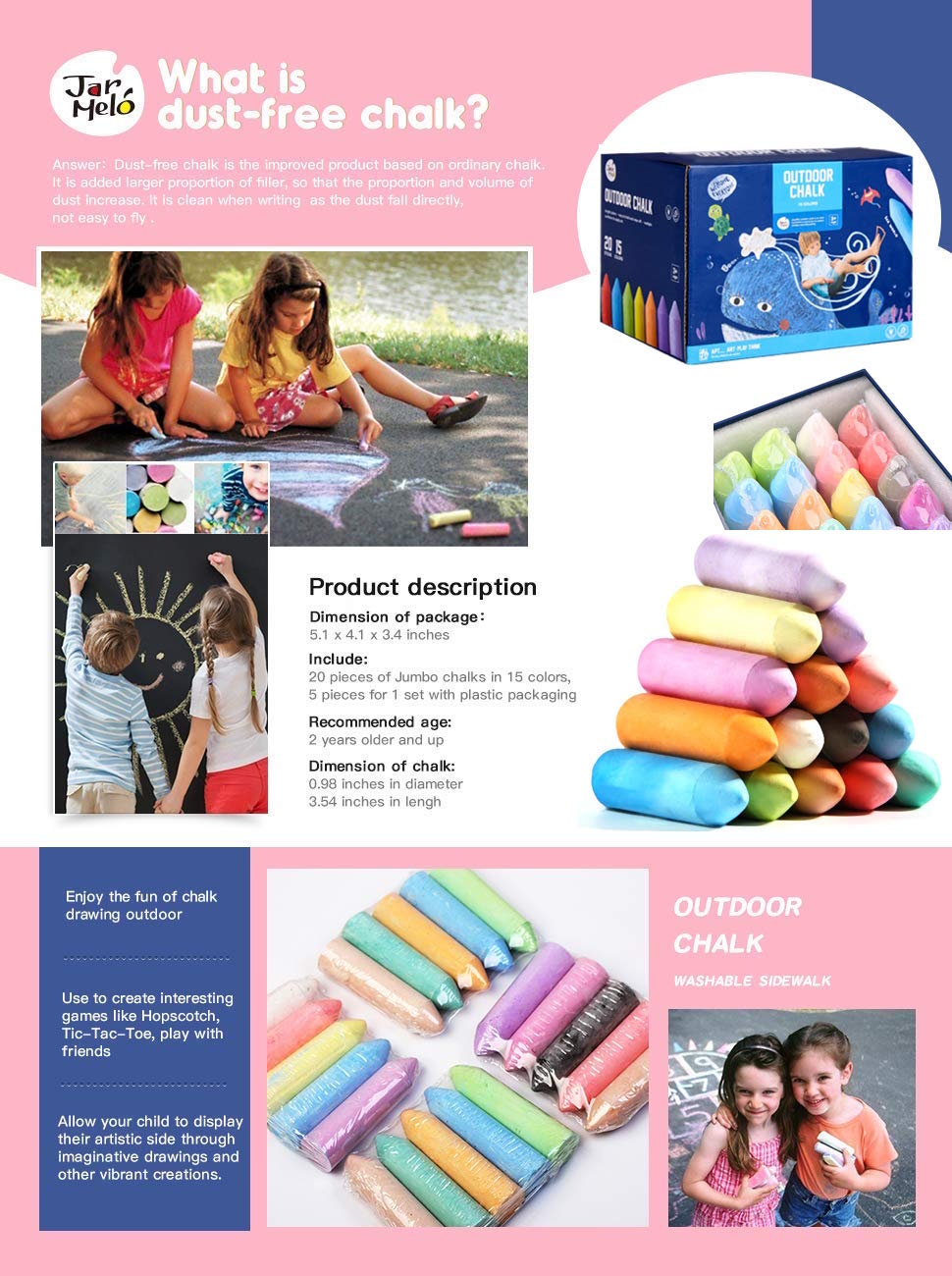 Let your little ones explore the wonders of drawing, colouring, and unleashing their creativity – it's integral to their development. Our chalks are made with nothing but the finest materials and are completely safe for you and your family.
This wonderful sidewalk chalk is a fun present idea any young boy or girl would love to receive. Let your kids express their creative side with our non-toxic chalk that fits perfectly in their hands. Plus, clean-up is a breeze as when the fun is over, chalk markings easily wash out with water.
Not suitable for children under 36 months. To be used under the direct supervision of an adult.

About this item
* 【SET INCLUDING】Our sidewalk chalk for toddler comes with 15 colors 20 count chalks to choose from., they are packaged in a piece of sponge and a thick corrugated box which can store the chalk. If you've got a chalk party scheduled for your toddler's birthday in just a couple of days, this is exactly where to find the best chalk to meet your needs.
* 【BRIGHT COLOR】Magic color attracts kids for fun. 20 jumbo outdoor chalk are 3.54"L x 0.9" with 15 colors. The colors give you a dry texture and on top of that, they don't bleed out at all. You'll have superior color control and much more vibrancy with these little friends in your arsenal. Children can get extra painting interests and strengthen the imagination with rich and vibrant color.
* 【EASY TO HOLD 】Our jumbo tapered chalks are designed for children and toddlers to grip easily and prevent rolling. With 20 virtually unbreakable jumbo-sized chalk sticks —Your Kid are budding artist can boldly draw big strokes without fear of chipping or breaking a stick.Kids can maintain a stable grip while they draw, color and create hop-scotch lines and racing tracks!
* 【SAFE & WASHABLE】Joan Miro washable outdoor bulk chalk for kids is non-toxic, washable, and Dust-Proof when painting. Take it from active outdoor hopscotch to artistic indoor masterpieces. You along with your kids can color around the sidewalks, driveways, concretes, glass, windows, etc. If you happen to mess up your clothes by any chance, don't scared of the residue. These chalks are completely washable from clothes as well.
* 【SUNSHINE OUTDOOR ACTIVITY】Joan Miro washable outdoor chalk for Kids, encourages children to have outdoor fun with chalk paint. Kids could enjoy traditional chalk games with friends and parents, such as tic-tac-toe, hopscotch, self portrait or twister. Perfect gifts for kids who love arts and crafts Or Birthday Easter Christmas Goodie bag Stuffers. Lets help children to unleash their creative skills and boost their thinking.