Gets rids of pesticides, dirt and wax from fresh produce.
Eat them the natural way
Our plant-based formula removes pesticides, herbicides, contamination and wax from fresh produce so you can enjoy them the healthy, natural way.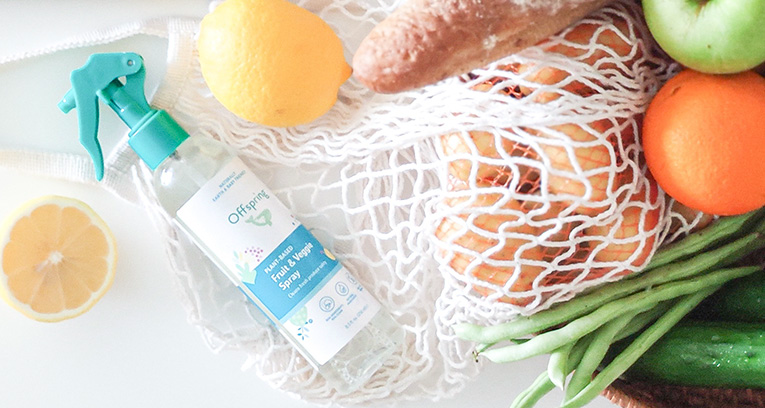 Natural formula for fresher, longer-lasting produce
Removes unwanted contamination with all-natural formula so your fruits and veggies can last a little longer.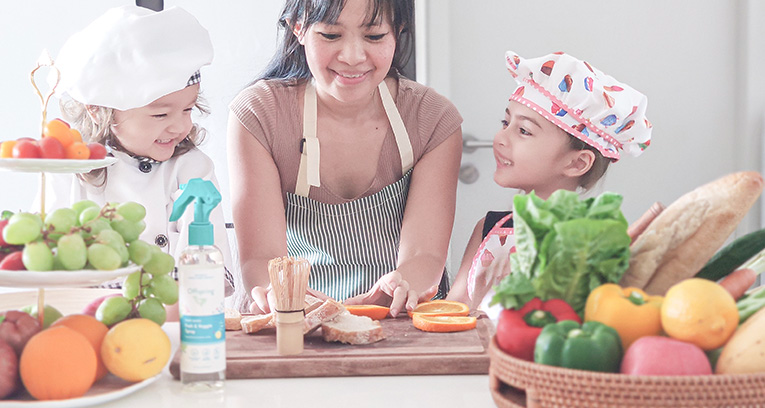 Spray nasties and worries away
Now you can eat your fruits and vegetables with ease knowing they are free of germs and chemicals. Just spray, wash and eat!
Full Of Love, Free Of Bad Stuff
Our Fruit & Veggie Spray is totally safe for those with sensitive skin. A baby's skin is 20% thinner than an adult's skin, which is why our Fruit & Veggie Spray contains no unnecessary chemicals that will pose health risks on you or your child.
Inspired Ingredients
Coconut-Derived Surfactants

Gently foams to remove dirt and stains for all-natural cleansing.

Guar Plant

Keeps fruits and vegetables fresh for longer periods.
Lovingly Made With

Coco Glucoside, Cyamopsis Tetragonoloba (Guar Gum), Purified Water, Citric Acid, Potassium Sorbate, and Glycerol.
How To Use
Use Offspring Fruit & Veggie Spray Like This:
Spray generously on fresh produce and rub evenly.
Rinse with water and consume right away, or refrigerate to preserve freshness.