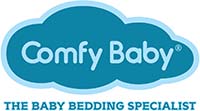 CHOOSING THE BEST TYPE OF MATTRESS

MEMORY FOAM
Memory foam has a unique open cell structure that reacts and responds to body heat and weight by moulding to the contours of your body,therefore optimising the support it can give you by almost eliminating all pressure points your body is usually subjected to. It is the most effective material for relieving pressure points and used in hospitals throughout the world for prevention of pressure sores and has multiple orthopaedic and other health benefits.

MOULDS TO YOUR BODY SHAPE
Memory foam reduces the need to toss and turn during the night by up to 80%!!! The need to toss and turn is due to the creation of pressure points and one of the most common reasons for a restless and disturbed sleep.
Most people actually suffer from this. With memory foam you will probably get the best nights sleep you ever had. Anyone suffering from arthritic or rheumatic conditions, joint inflammation, skeletal diseases or disorders, neck and back problems.

Pressure Point relief
Conforms to baby's body shape
Hypo-Allergenic and dust mite resistant
Better sleep for baby – Reduces tossing and turning by 80%
Supports posture and blood circulation