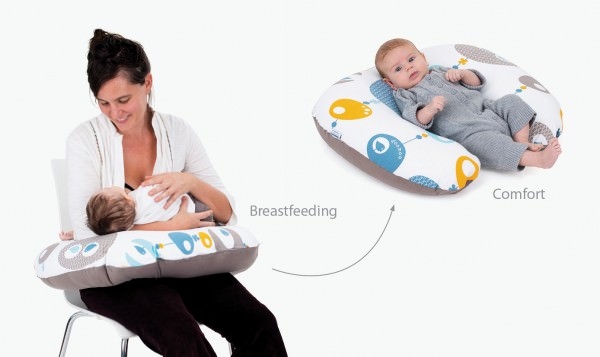 Doomoo Softy *.Super Soft and Cosy Nursing Pillow*
Features:
Multi functional cushion
Super Soft and Comfy, a support pillow designed with passion
Micro beads allow for softness and easy shaping
Outer cover is made of soft elastic material for added sensation
Outer cover removable and washable
Micro Beads can be refilled (Sold Separately)
Multi usage as a pregnancy support pillow, nursing pillow, baby support aid
Other useful information:
Doomoo Softy is a multi-functional cushion ideal for both mother and baby.
• Wrapped round the adult's waist, it is ideal for breast and bottle feeding.
• The baby can lie or sit on it in total comfort, according to the age.
This cushion will help the mother and the baby to relax, to feel at ease and to experience a real sense of well-being.
Care:
• Machine washable at 30°C.
• Do not tumble dry.
The doomoo softy is a long life product – Refills are available
After a certain time of use it is possible, and absolutely normal, that the microballs inside the doomoo softy give signs of flattening. For that reason refills of 20 litres of polystyrene microballs are available on special order to your retailer. The refilling of the doomoo softy can be done easily after unzipping the zip located on the under cover.