Highlight
Contains: Organic Aloe Vera, Chamomile and Ylang Ylang.
Suitable for: Baby Usage Instructions: Add a small amount of GAIA Hair & Body Wash to running bath water or to washer cotton wool and gently wash your baby's skin. Shampoo: Apply a small amount to your hands and massage into wet hair then rinse clean.
Size: 500mL Warning:
Free From: Harsh soap, sulphates, petrochemicals, mineral oil, artificial fragrance, parabens, propylene glycol, phthalates and lanolin.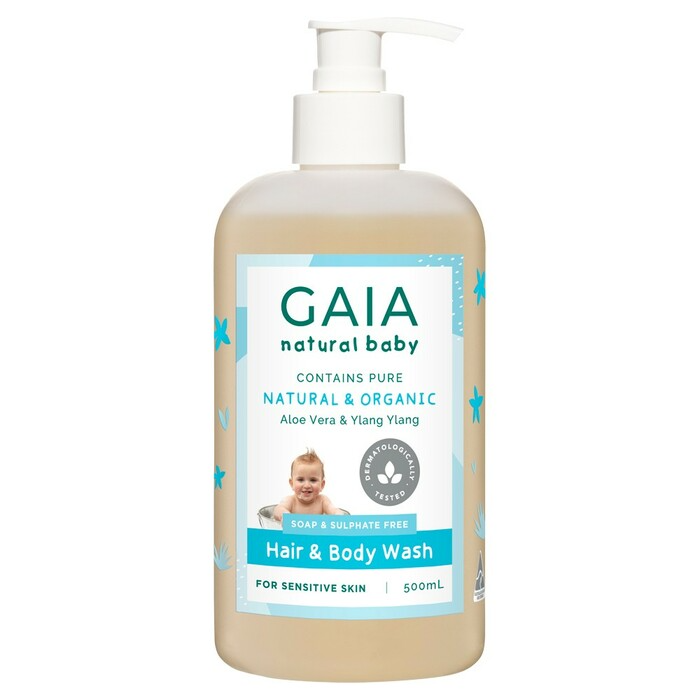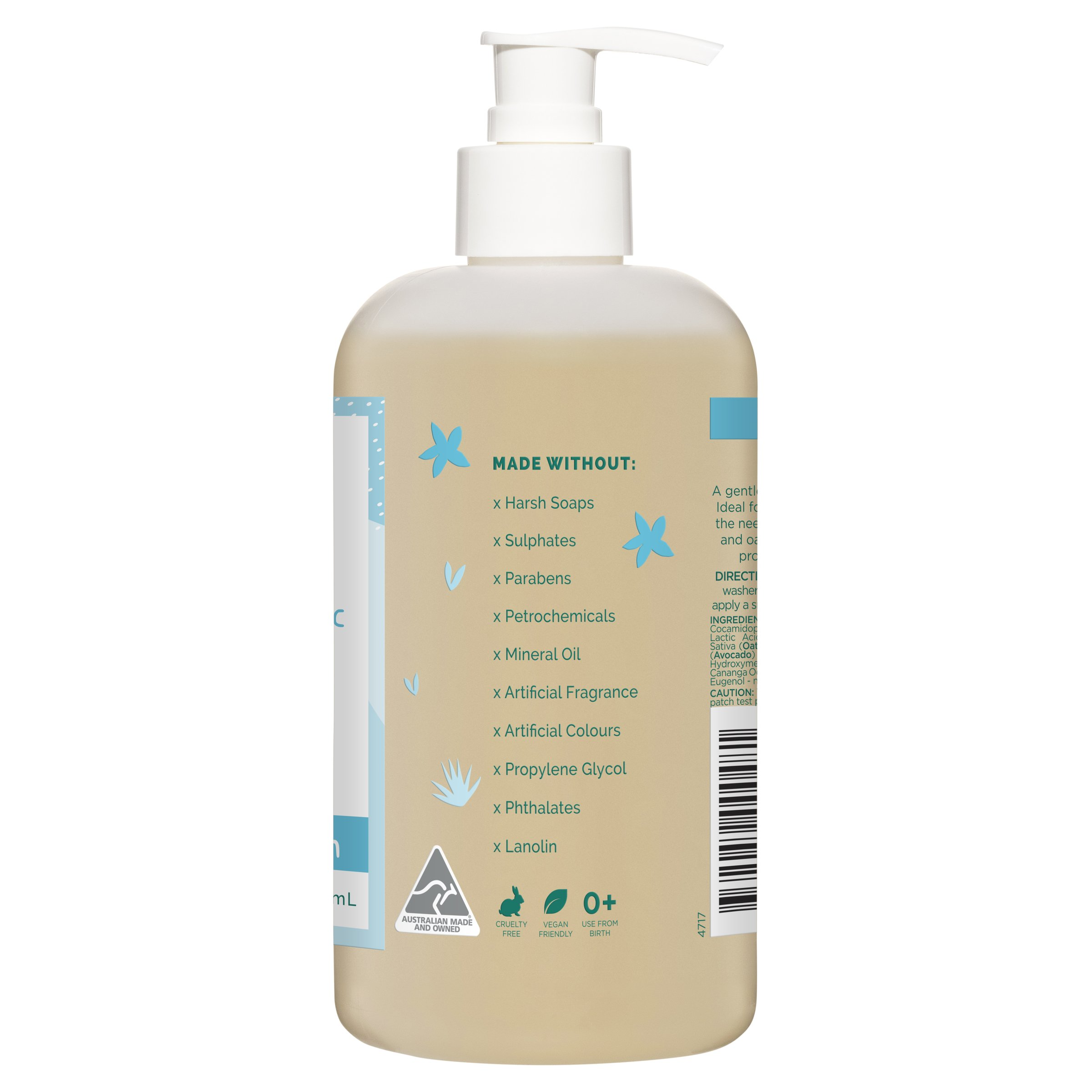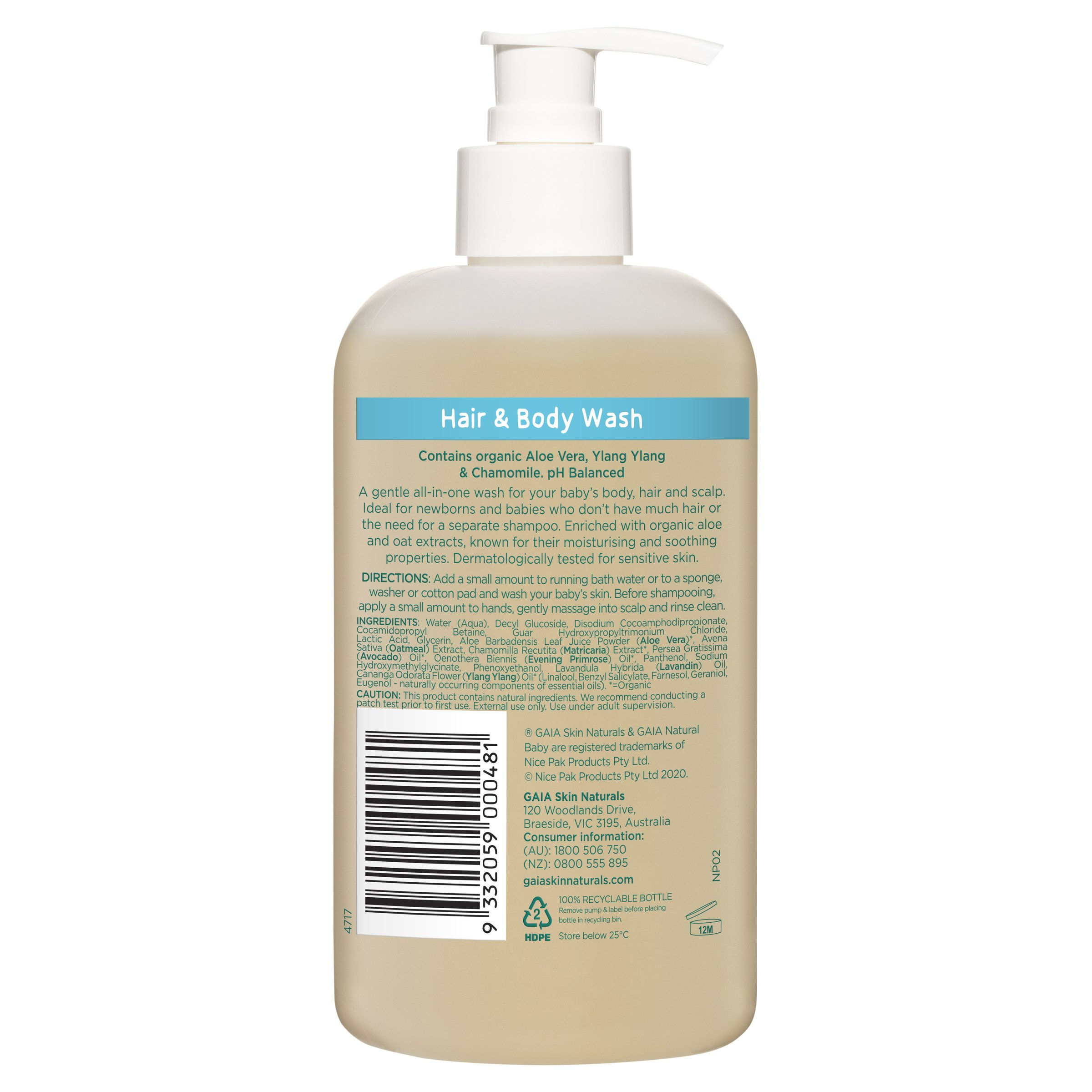 As a new parent, products that save you time are more precious than gold. That's where the GAIA Natural Baby Hair and Body Wash comes in. This handy all-in-one cleanser can be used on baby's skin, hair and scalp in one easy step. It's perfect if you don't want to use shampoo on little heads every day and it also gives you more time to play with bub in the bath!
Formulated for everyday use, it has no soap or sulphates which can cause dryness and it's pH balanced which means it won't strip them of natural protective oils. It's suitable for all skin types, even those with eczema and irritated skin.