Hegen Mother's breastlike teat designed with Smart Air Venting System bypasses the milk to prevent aeration, minimising the oxidation of previous nutrients. This reduces excessive air intake, safeguarding your baby from tummy upsets
Additional teats of various sizes (sold separately) allow mothers to simply swap to their choice of teats (extra slow/slow/medium/fast/thick feed) for baby's perfect feed as time goes by. Simply assemble the teat into the collar and instantly becomes a feeding lid for baby.

*Hegen Teats are marked with "0/1/2/3/Y" embossing to indicate extra slow/slow flow/medium flow/fast flow/thick feed respectively.


What's included:
2 x Hegen Teat per pack (Please choose the size)

Description:

Useful for parents with their hands full, our Hegen bottle is a revolutionary feeding bottle with a unique one hand close. No screw threads, just Press-to-Close and Twist-to-Open™! Preparing a bottle has never been this simple.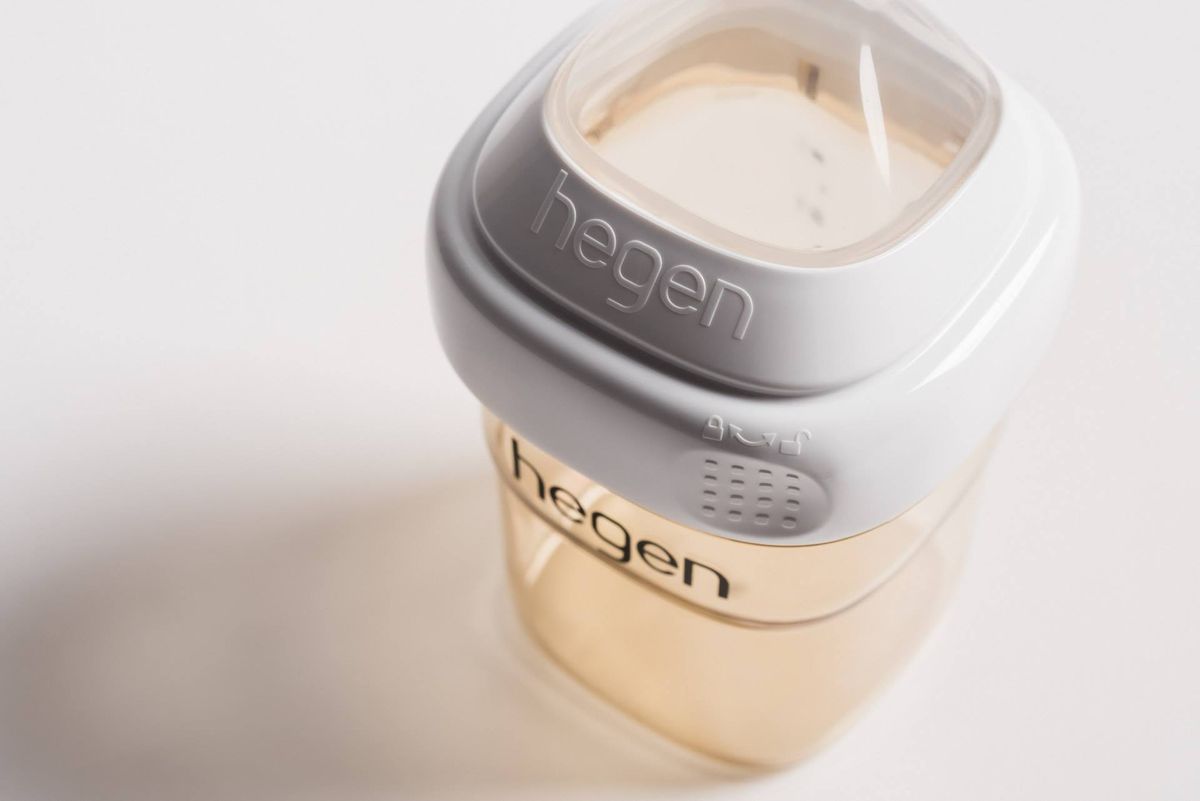 The off-centre teat allows your baby to feed in a natural upright position, similar to a position in which babies are nursed to reduce the risk of milk back-flow and the resulting mid-ear complication and colic; while the built-in anti-colic air-vent further prevents bubbling of milk and saves precious nutrients from oxidation.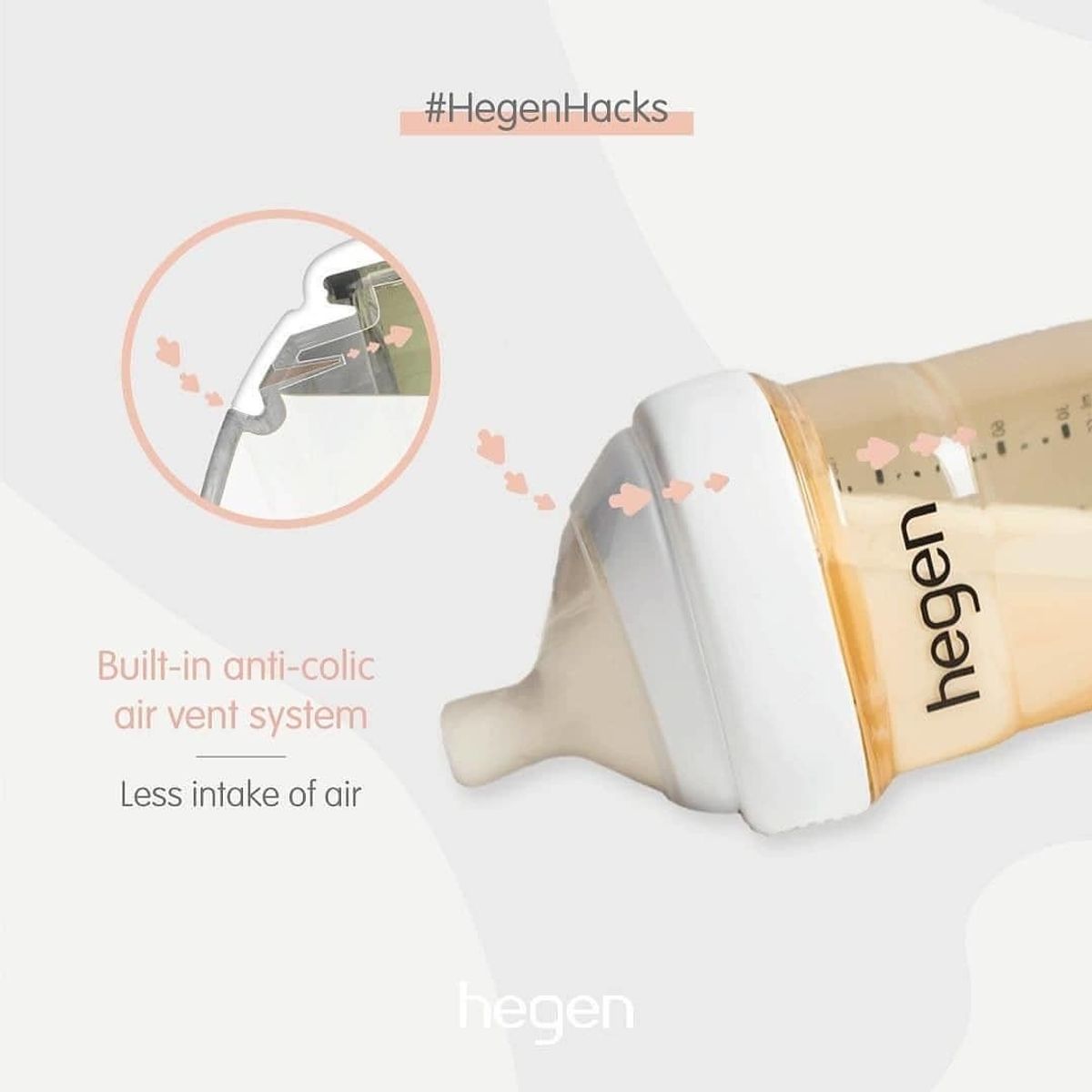 Our bottle's wide mouth and smooth lines with no hidden ridges make cleaning fuss-free. Our unique soft square shape makes it easier for your baby to hold and is also ergonomically designed to save space in your home and bag.

Directions for Assembly:
– To remove transparent cover
With the Hegen logo on the Collar facing you, push the Transparent Cover backwards (away from you) to open.

– To assemble teat into collar
With the built-in anti-colic air vent facing you, place the Collar (with the Hegen logo facing you) over the Teat and pull Teat upwards through the Collar to fit snugly.

*Air vent in Teat must match with Hegen logo on Collar