Everything happens within a single container, minimising wastage and making every drop count.

A breastmilk storage container that can use with many different accessaries to convert into a direct feeding bottles or an air-tight snack box as well as a water drinking bottle.

Hegen's revolutionary, practical and multi-functional designs represent a quantum leap in baby feeding. Simply swap lids to feed and store in a single container with no wasteful transfer of milk necessary, making every drop count!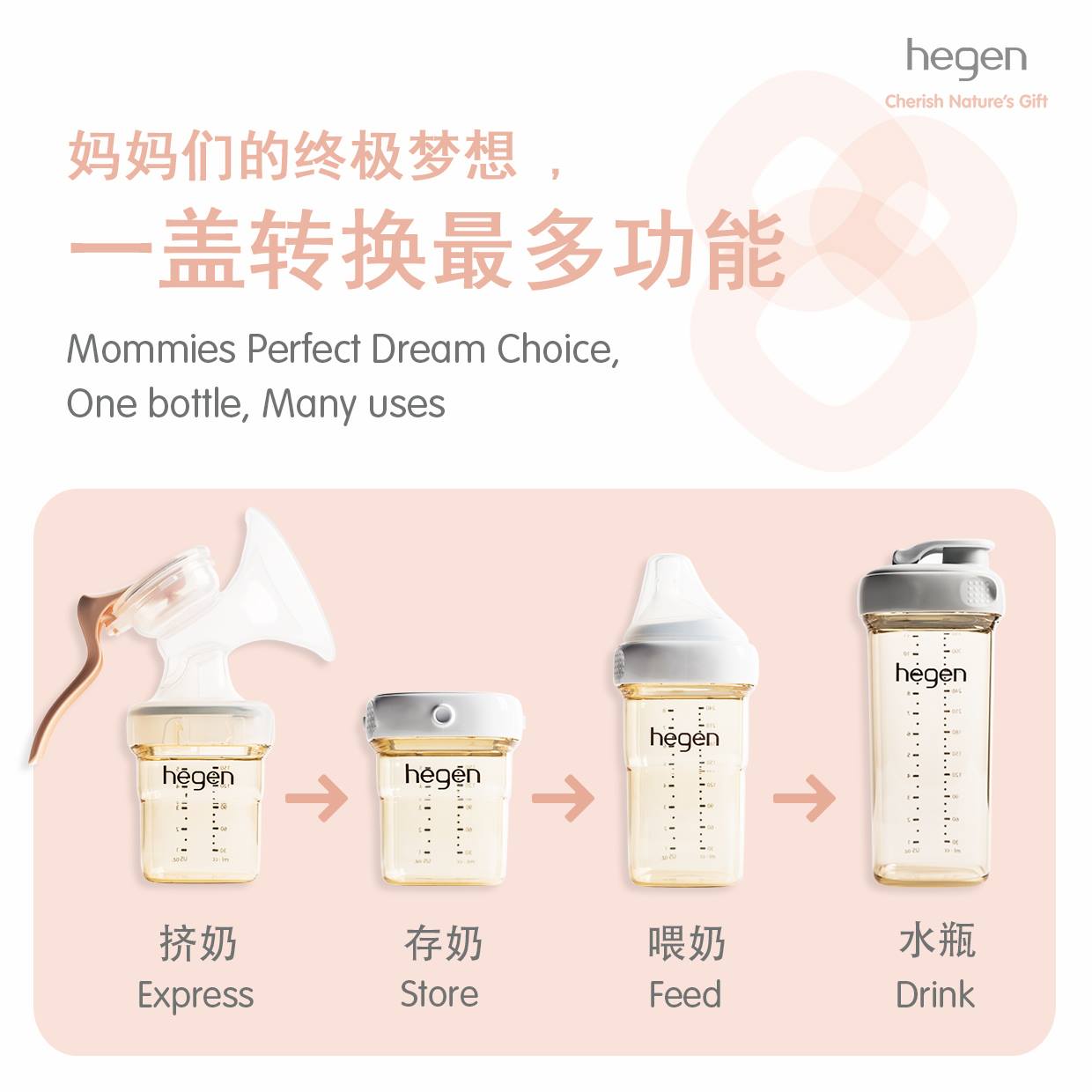 What's included:
1 x Hegen PCTO™ Breast Milk Storage Lids
1 x Hegen Seal
Description:
Our ergonomic space-efficient shape makes the best use of space while sealing in nutrients. Our breastmilk container storage lids feature snap-on interconnecting buttons for smart organization.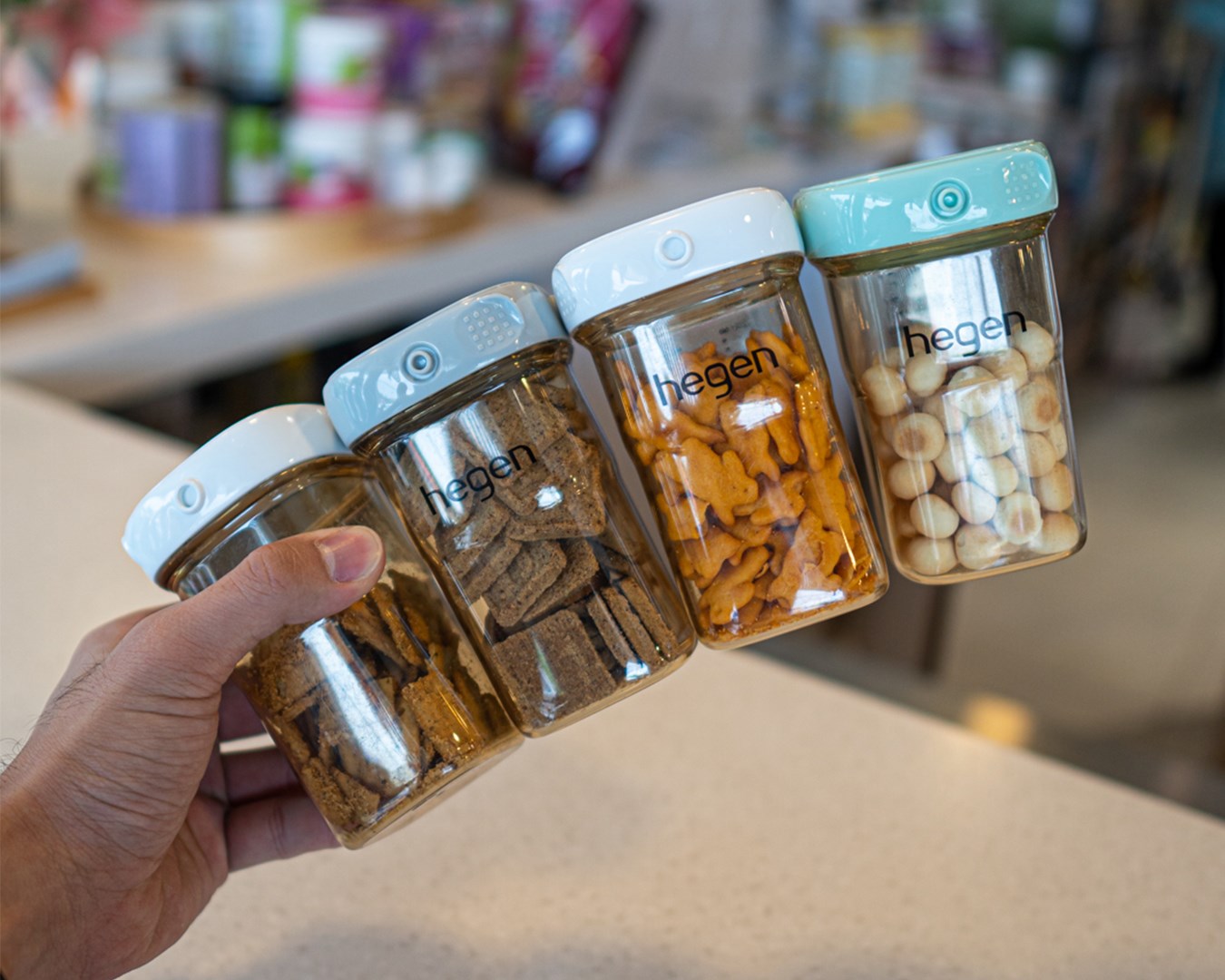 Features:

Secured closure protects precious nutrients from oxidation and keeps breastmilk fresh.

Organize smartly with snap-on interconnecting buttons for enhanced stability to avoid messiness, toppling and spillage.

Express, Store and Feed within a single container with interchangeable pump or adapters, feeding collars and storage lids. Wide mouth and smooth lines with no ridges for quick and fuss-free cleaning. Our revolutionary Press-to-Close, Twist-to-Open, PCTO™ no screw thread one-hand closure for hassle-free handling.

Hassle-Free Cleaning: The smooth interior surface, wide bottle opening and minimal parts make cleaning exceptionally easy.