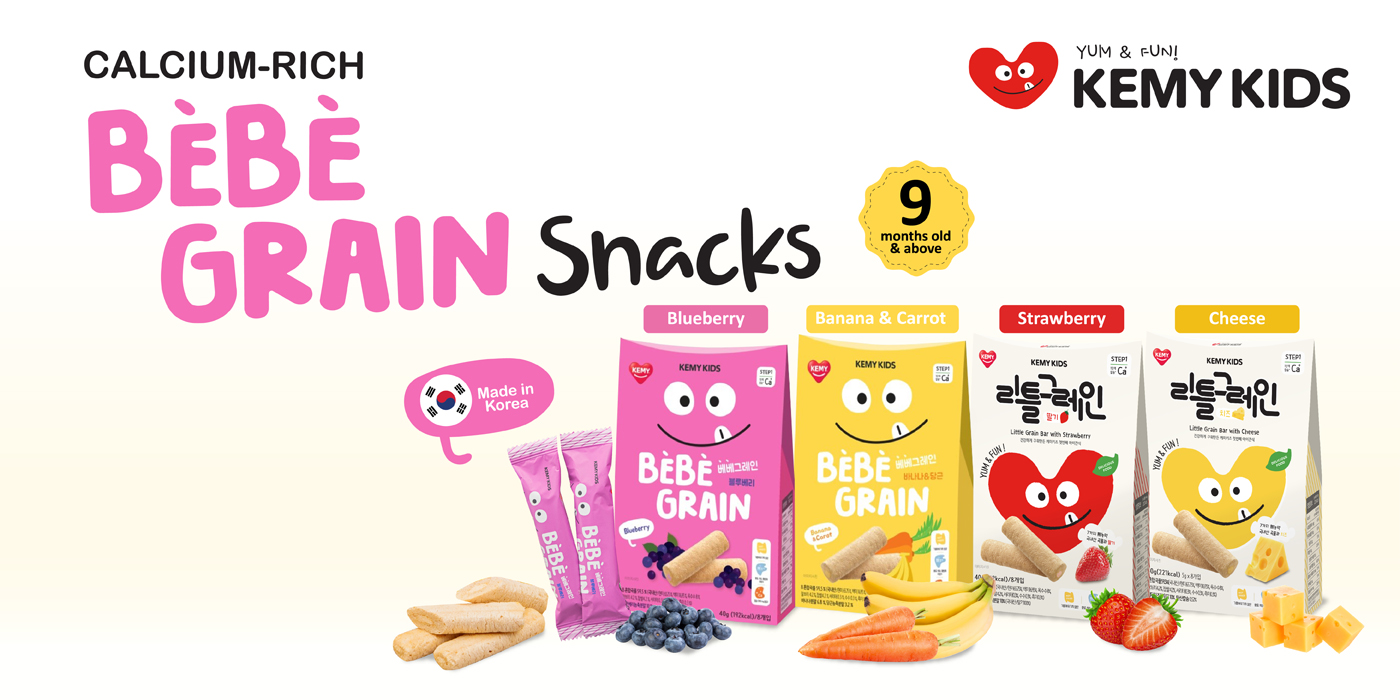 Calcium-Rich Baby Grain Snacks
Made with pesticide-free Korean grains but minus the artificial additives for your child.
It is vitally important for your child to get enough calcium on a daily basis. A child's body is most capable of absorbing calcium during their "bone-forming years", which is needed to build peak bone mass.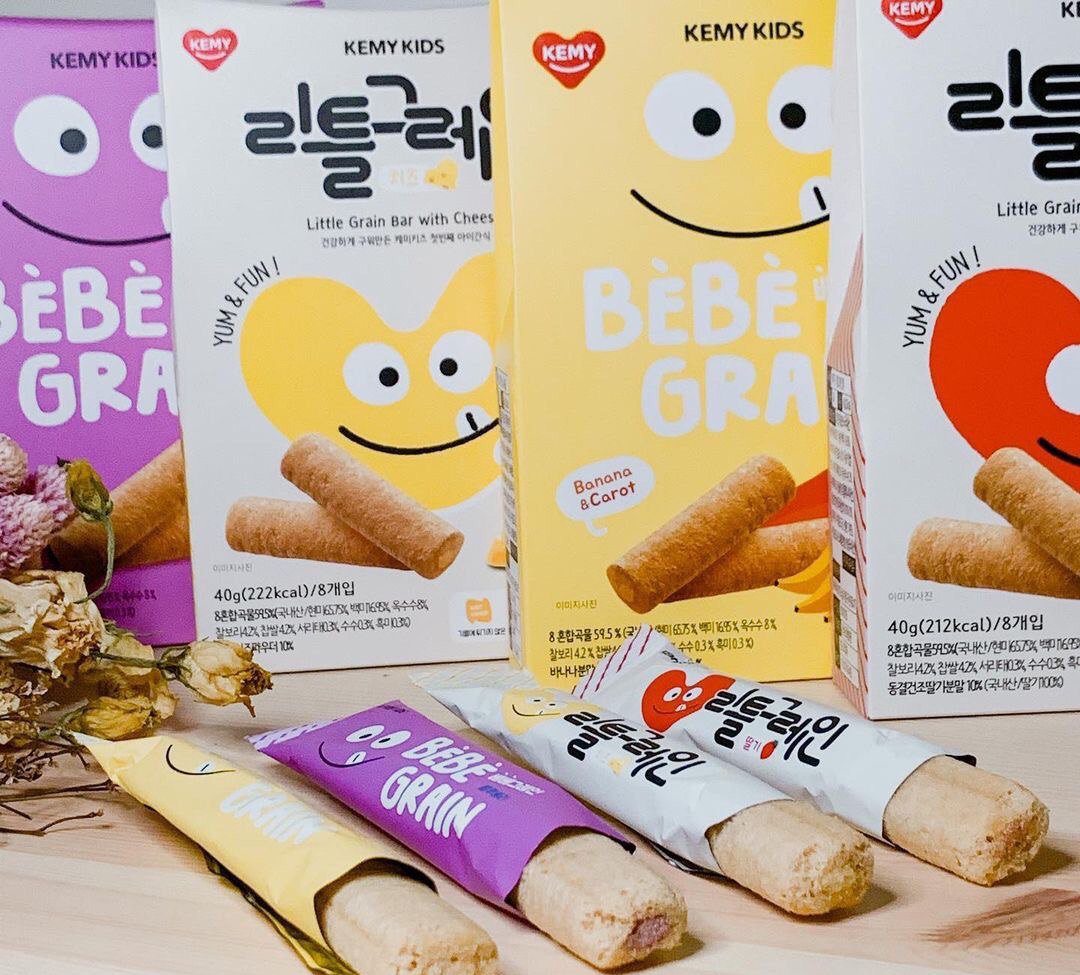 KEMY Kids snacks contain STEP1 Enriched Nutrition with 365mg of Calcium (CA+) per pack for essential growth. This zero trans fat snack is non-fried but baked and individually packed, its grab shape is also designed to help develop fine motor skills while encouraging baby-led weaning, simply perfect for babies 9 months old and above.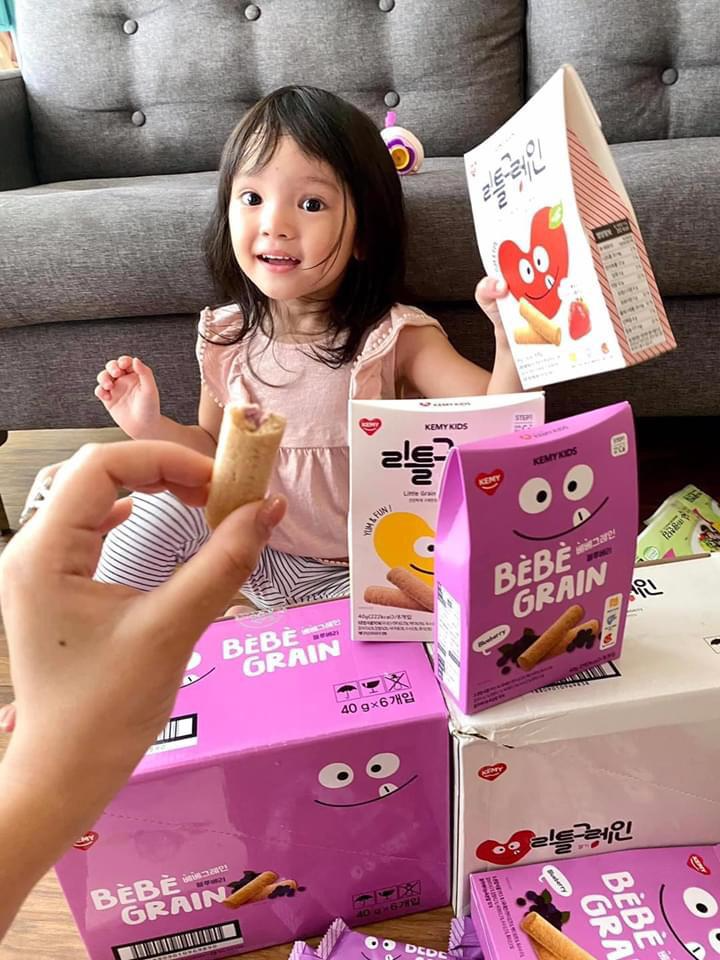 Made from a delightful blend of 7 pesticide-free grains including brown rice, white rice, glutinous barley, sorghum, glutinous rice, black bean and black rice, plus Korean corn.

This delicious baby snack comes in 4 yummy flavors; Blueberry, Banana & Carrot, Cheese and Strawberry -
Why Choose KEMY Kids Little Grain?
Made with Korean pesticide-free grains with corn
Contains 365mg of Calcium (CA+) per pack for essential growth
Non-fried and 0g Trans Fat
NO additives and preservatives
Easy individual packaging for added convenience
Made in Korea
About The Brand – KEMY Kids

Better , Together
♡ Smiling Love
Founded in 1995 and certified HACCP in 2015, Gaemi Food Co.,Ltd moved to the new factory in 2017 and obtained Organic processor certified by'Control Unit' as well as HACCP 22000.