CREATIVPLATE WITH SUCTION
Making mealtime fun benefits children in many ways. Marcus & Marcus Creativplate comes with 2 themes, the suction plate allows toddlers to imagine being a little chef or a little pilot while eating!
Our creativplates are molded from BPA, Phthalate free, and food grade silicone also microwave safe and freezer safe. Choose from yellow and pink for the little chef creativplate. Blue and Green for the little pilot creativplate.
Age:
6M+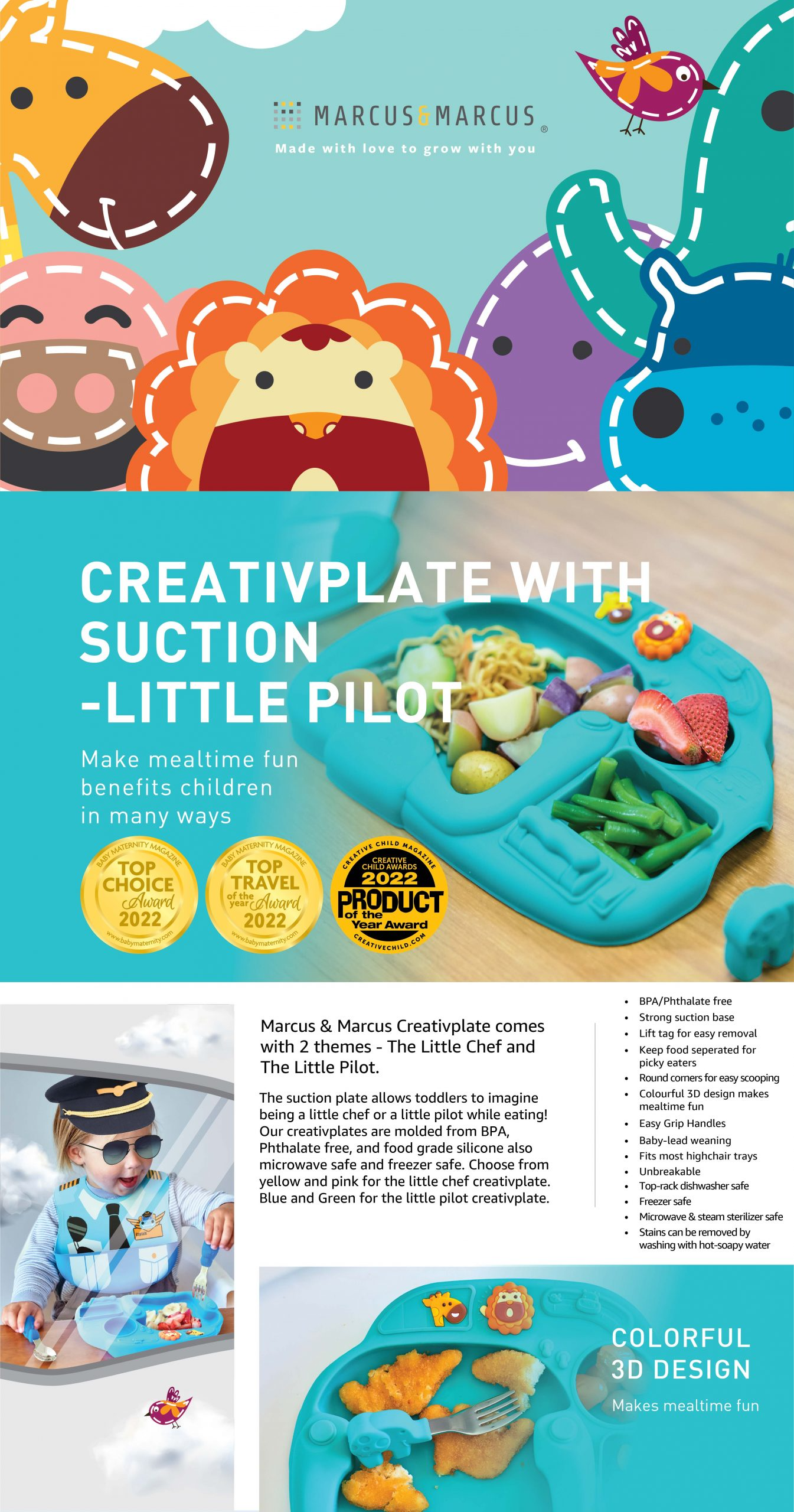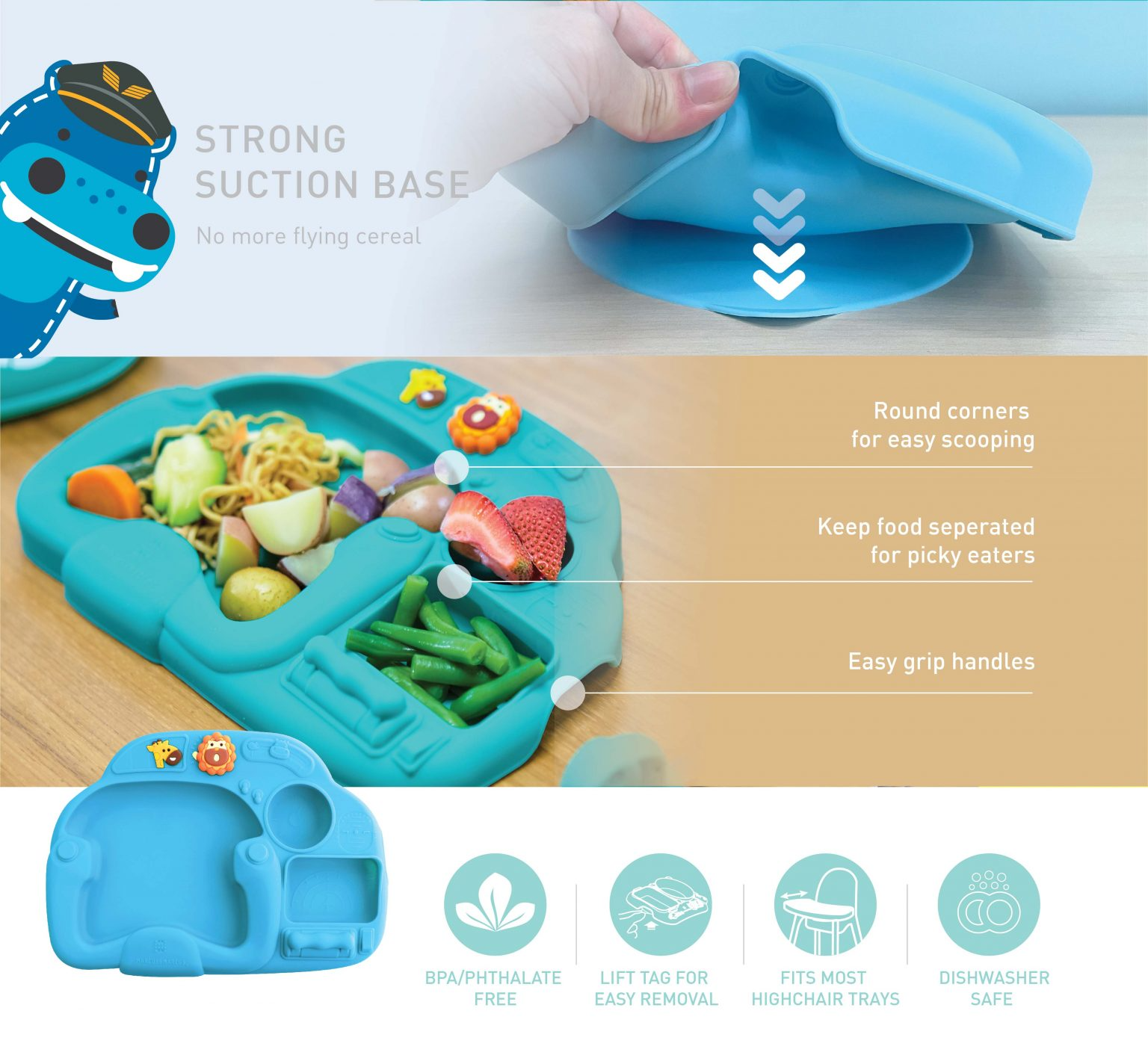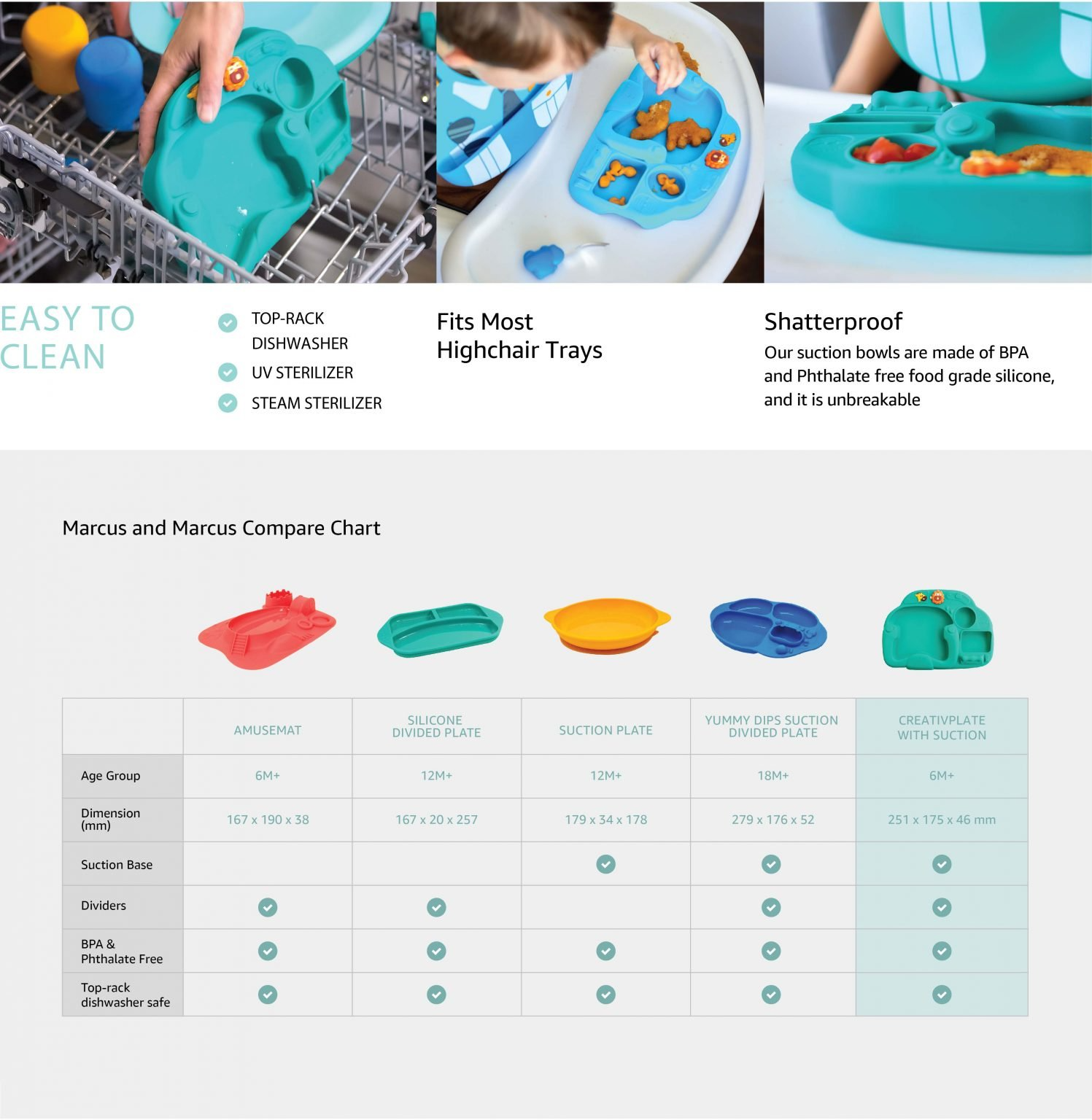 Key Feature:
• BPA/Phthalate free
• Strong suction base
• Lift tag for easy removal
• Keep food seperated for picky eaters
• Colourful 3D design makes mealtime fun
• Round corners for easy scooping
• Easy Grip Handles
• Baby-lead weaning
• Fits most highchair trays
• Unbreakable

Cleaning & Care:
• Top-rack dishwasher safe
• Freezer safe
• Microwave safe
• Steam sterilizer safe
• Stains can be removed by washing with hot-soapy water

Material:
• Food grade silicone rubber

Withstand Temp:
• -20°C to 220°C / -4°F to 430°F

Product Size:
• Little chef: 248 x 171 x 37 mm
• Little pilot: 250.6 x 174.5 x 46.5 mm