Stylish design and chlorine-free comfort with long lasting protection.
Chlorine-free

Chlorine-free

Superior absorbency

Safe for sensitive skin

Cottony soft comfort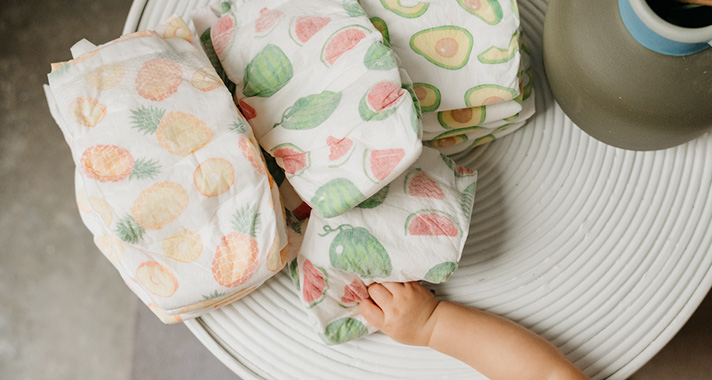 Fabulously fashionable
Diapering made fun with skin-safe, adorable prints! Choose from a wide variety of exclusive designs and let your little one wear them with pride. Because who needs pants when your diapers look and feel this good?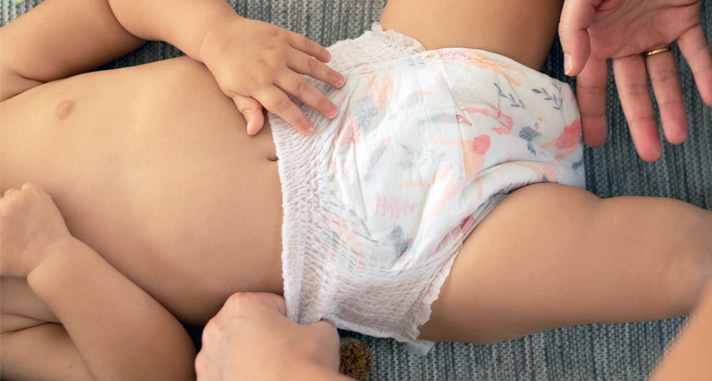 No chlorine = no worries
Chlorine-bleaching produces dioxins, a potential cancer-causing trigger. That's why we're very strict in ensuring that our diapers are formulated without chlorine, so you can have the peace of mind.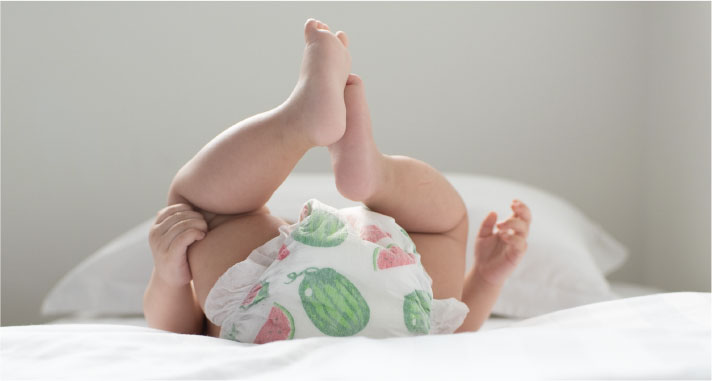 Absorbency at its best
Designed with a super-absorbent, FSC-certified woodpulp core, these diapers soak up fluids like a sponge to keep your baby's bottom dry and comfy for up to 8-10 hours.* Perfect for day and overnight usage. When your little one sleeps through the night, you do too.
Comfort comes up tops
Lovingly wrapped with a plant-based inner and outer sheet that's luxuriously soft, so your baby's bottom is cushioned in cottony comfort.
Full Of Love, Free Of Bad Stuff
Our Fashion Diapers are totally safe for sensitive skin. A baby's skin is 20% thinner than an adult's skin, which is why our diapers contain no unnecessary chemicals that will pose health risks on your child.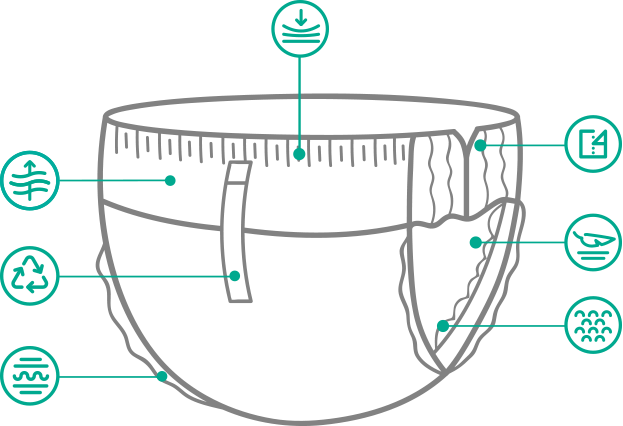 Soft & snug fit 360º elastic waistband made of polymer spandex for comfortable fit




Easy tear-away sides




Luxurious ultra-soft topsheet




Dual layer core for superior absorbency and dryness. Made with sustainable chlorine-free FSC-certified woodpulp.




Disposal tape for easy disposable purpose




Advanced double leakguard




Ultra-breathable outer layers keep baby comfortable.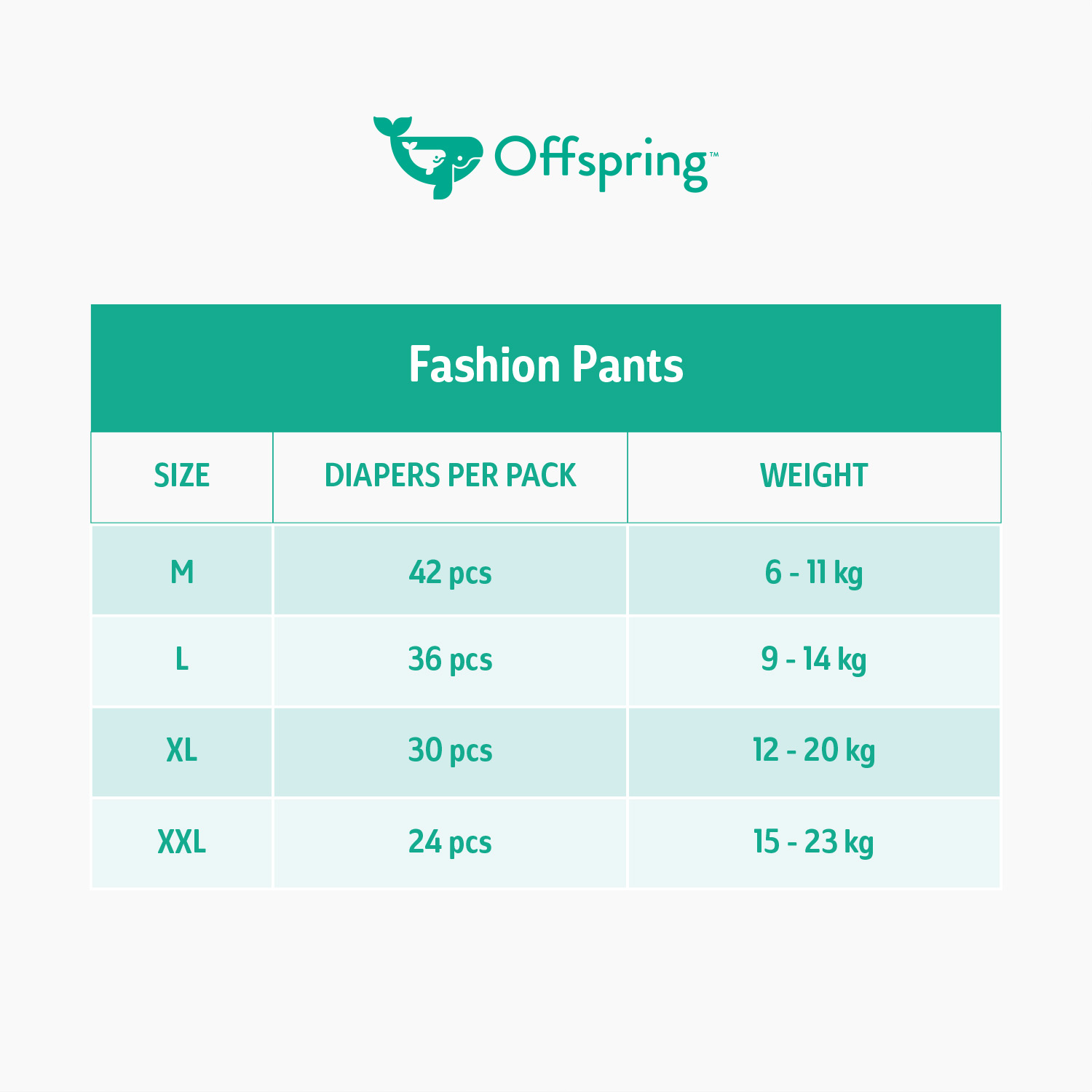 Lovingly made with total chlorine-free wood pulp, super absorbent polymer, polypropylene (core wrap, fastening system, cuff barrier layer), non-toxic adhesive (seams & joints), polymer spandex (leg elastic & fastening system), ultra-breathable polyethylene film, polypropylene non-woven topsheet, inks free from lead and other heavy metals for external printed design.