Quick drying diapers that offer maximum breathability and comfort.
Ultra-thin Diapers
5 Layer absorbent core for hyper absorbency
SAP layer for effective of lock-down moisture and keep skin dry
Ultra breathability, super lightweight and thin like baby's second skin
Double advance leakguard & stretchable waistband
Made without woodpulp – less bulking
Ideal for day wear
Sizes available: NB - XL
Thin & lightweight (bulk-free)

Thin & lightweight (bulk-free)

Quick drying

Superior breathability

Safe for sensitive skin
Barely any bulk
When diapers get wet, they bulk up. But it doesn't have to be this way. Hyper-absorbent core absorbs and evenly distributes fluids to prevent bulking, even with movement and impact.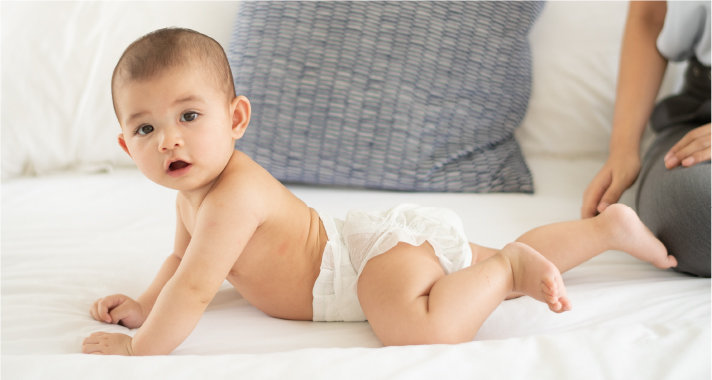 Quick-drying
Hyper-absorbent, woodpulp-free core absorbs fluids quickly to ensure that baby's bottom stays dry when the diaper is full.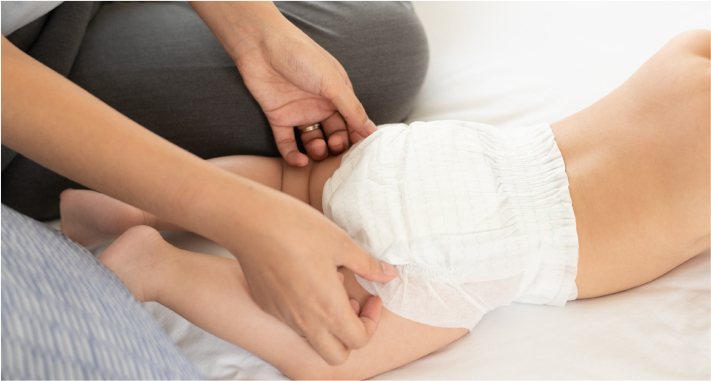 Light and breezy
Extremely lightweight and thin, these diapers provide ultimate comfort and breathability, especially in tropical weather. Bulk-free, maximise your baby's movement during the day!


Full Of Love, Free Of Bad Stuff
Our Ultra-Thin Diapers are totally safe for sensitive skin. A baby's skin is 20% thinner than an adult's skin, which is why our diapers contain no unnecessary chemicals that will pose health risks on your child.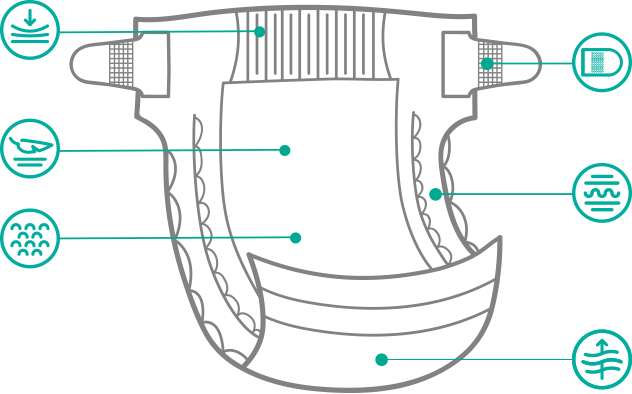 Flexible and soft waistband made of polymer spandex ensures a snug fit.




Luxurious, ultra-soft, 3D-embossed topsheet keeps baby's bottom dry and comfortable.




Quick-drying & fast absorbing dual core super absorbent polymer (SAP) sheets. Bulk-free, made without woodpulp.




Re-fastenable velcro tabs with no sharp edges keeps baby's delicate skin free from scratches.




Enhanced double leakguards prevent leakages – no more spills!




Ultra-breathable outer layers keep baby comfortable.



Inspired Ingredients
Lovingly made with Ultra-dry absorbent core, Polyethylene film, super absorbent polymer, polypropylene (core wrap, cuff layer barrier), non-toxic adhesive (seams & joints), polymer spandex leak guard (leg elastic, fastening system), inks free from lead and other heavy metals.