SIMBA 3in1 Fruit Vision Massage Pacifier
Massage + Pacify + Teether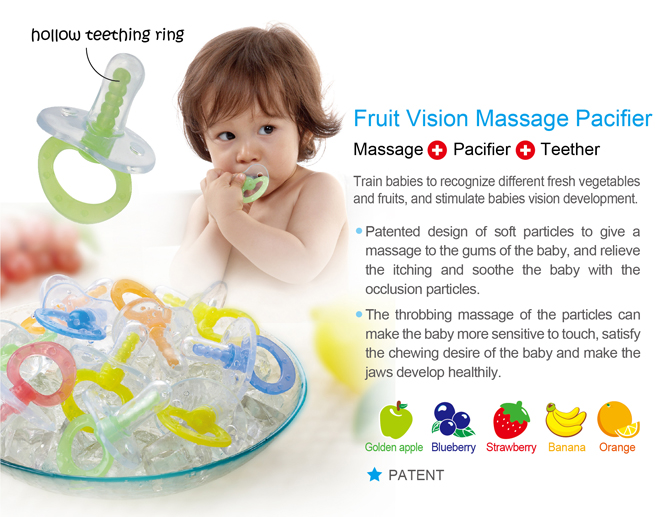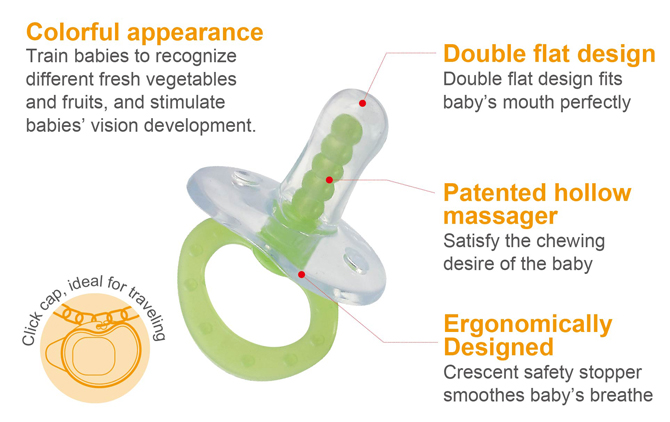 ●Features
1.Patented design of soft particles to massage baby's gums, and relieve the itching and soothe the baby with the occlusion particles.
2.The throbbing massage of the particles can make the baby more sensitive to touch, satisfy baby's chewing desire and make the jaws develop healthily.
3.Trains babies to recognize different fresh fruits and vegetables, and stimulates babies vision development
4.Can be sterilizered by heat.
5.Made of food grade silicone that meets FDA Standard.
6.With case, more hygienic and ideal for traveling.
●Material
1. Pacifier : Silicone (120℃±10)
2. Case : Polypropylene (100℃±10)
CLICK HERE FOR PACIFIER HOLDER